SKPS: He Found It Brick and Left It Marble……..
                     (Profiling Rev. Fr. Tomy Thervalakkattayil OSB)
If the one, of whose birth it could be referred to as a holy tryst between goodness and grace in the divine design of the Almighty, is really blessed, in fact, we have a blessed self in the person of Rev. Fr. Tomy Thervallakkattayil , the manager of SKPS, Kaduthuruthy.
Hailing from the ancient Pazhempally  family of Ettumanoor he was born on the 21st of October,1967 when Mr T.J. Thomas and Mrs. Annamma Thomas became parents for the sixth time.  Having been schooled at Ettumanoor Boys' High School and having passed pre-university from CMS College Kottayam, in 1984 he started his priestly studies at St. Stanislavos Seminary at Sacred Heart Hills.
Having secured the degree of B.Ph.(Bachelor of Philosophy) from Aluva Pontifical Seminary, he did a one year stint at Mariagiri English Medium School Kuttikkanam as teacher and boarding rector. Having gone through the novitiate at the Mother House of Vallambrosan Congregation at Florence in Italy, he successfully completed his theological studies at St  Anselen  university in Rome and was back home India in 1994 in which year on the 27th of December he was ordained priest by His Grace Mar Kuriakose Kunnassery, the Arch Bishop of the Arch Diocese of Kottayam.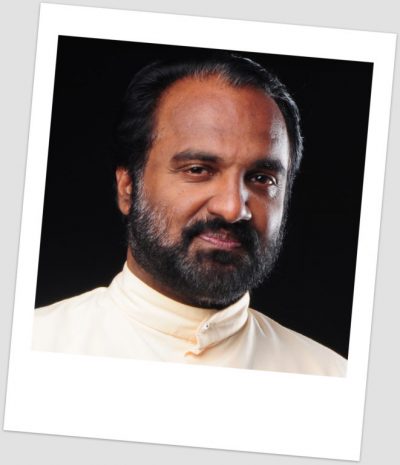 Thereafter he embarked upon a brief tenure as assistant vicar at Christhu Raja Cathedral Kottayam,  the very same church where he was ordained priest.  Soon after that he had to proceed forth to Rome from where he secured his licentiate from St. Anselen University in 1998. One of his later publications, Altharappookkal  could be traced back to these early days in the seminary.
SKPS which is the very pride of Vallombrosan congregation in India happened to reach the Zenith of its glory and flourish after Fr. Tomy, who came from Rome, was appointed at its helm as the manager of the same.  There was to be seen between Fr. Tomy and SKPS a sort of mutually enriching reciprocity which at the same time placed the former at his managerial best and the latter at its academic peak.  Even as he nursed and nurtured SKPS to maturity sheltering her under his pinions, he simultaneously served a seven year stint as the superior of the congregation in India as well.
When there was need of an efficient procurator at Porodone in Italy for the congregation, again it was Fr. Tomy who had been appointed there.  But as SKPS is to Fr. Tomy what a suckling is to its mother, he soon came back to suckle SKPS after a brief break of three years and is again  in the thick of things at  Mariamala for SKPS.
Fr. Tomy has to his credit a notable work, Mizhiyudakkiya Mukhangal, a collection of reminiscences together with the collection of Christian devotional songs Altharappookkal and a handful of devotional albums published by SKPS Music Academy.  As to what Fr. Tomy did to SKPS could be summed up, 'he found it brick and maintains it marble.'  May God ever strengthen those golden hands that turned into the best possible account all what they touched.